Engineering manpower for transportation
Lumenance is passionate about connecting North American manufacturers with the best engineering talent in the transportation industry.
You wouldn't go to a dentist for a knee replacement.
So why would you go to a run-of-the-mill staffing company when you need an engineering specialist? Lumenance is the contract engineering and recruiting specialists you need to succeed in today's transportation industry.
Experienced
Founded in 2008, we've successfully helped Canoo, Uber, Rivian other manufacturers get the engineering talent they've needed.
North American
We're based in Ohio USA and work across Canada, US, and Mexico. This means we work during the same part of the day as our North American customers.
Engineers
We are expert at finding the engineers needed for Automotive, Heavy Truck, Construction Equipment, Aerospace, Agricultural Equipment, or other Specialty Vehicle applications.
We've helped some of the best names in transportation.
At Lumenance, our focus is our customers' engineering challenges and the engineering skills they need. Join our exceptional list of successful manufacturing customers.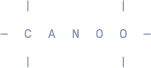 Located in your backyard.
Our English speaking team is based in North America. This means we work during the same part of the day as you. This eliminates the hassle of collaborating with service providers who may be many time zones away.
"Our team really takes the time to understand the needs of our customers and engineering talent. It's important to the entire Lumenance team that we find a good fit for everyone.
Interested in joining our team?
We're always looking for the best engineering talent in Canada, Mexico, and the USA!